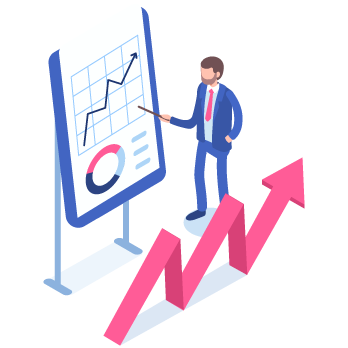 FirstQA Systems is a Japan Headquartered Consulting and IT Services organization with transformation solutions in today's connected world. At FirstQA Systems, we firmly believe that cloud technologies and partnership based collaborative working model with our clients are fundamental to the success of major transformation initiatives.
Our solutions and services are centric around Blockchain, Digital Transformation and Project Management Services.
We assist and enable our enterprise clients explore every aspect of blockchain and implement Dapps (Distributed Apps) designed to deliver value. Through architecture, design, and development, we serve our clients in their quest for innovative blockchain solutions that address real business challenges. Digital transformation is not just about disruption or technology. It's about value, people, optimization and the capability to rapidly adapt when such is needed through an intelligent use of technologies and information. We leverage enterprise cloud platforms of ServiceNow, SmartDocs and Salesforce as building blocks in architecting, solutioning and implementing digital transformation solutions.
Our Project Management Service as a governance service enable us to manage large and complex solutions projects based on proven project management framework and methodology by leveraging PMBOK, ITIL and CoBIT. Our governance service augment in- house capability of our clients to ensure they are able to put in place the controls and measurements needed to make projects successful.
FirstQA Systems' Consulting and Technology teams engage with our enterprise clients in a collaborative model to enhance and supplement the varying technology needs in a rapidly changing business and regulatory compliance landscape. Industry proven methodologies and frameworks are leveraged to drive consistency and standardization.
Our approach is to work in close partnership, understand your business to offer solutions that are relevant to you and align our way of functioning that enables your success.
We know, you have a choice of service providers for the needs of your IT organization. However, by engaging FirstQA Systems, we can assure you of the success of your transformation initiatives through unique blend of our focus on nurturing long term relationship, our consulting led technology expertise and our uncompromising commitment to service excellence.