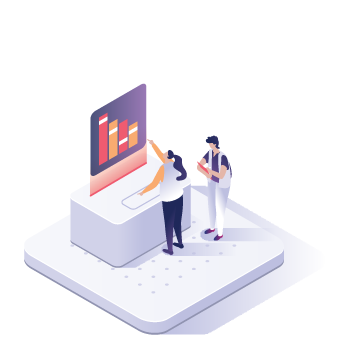 Project Management Service
74% of all IT projects fail, are over budget, or do not meet original deadlines; 28% of projects fail in all of these three categories. Program and Project Management are becoming a critical governance management function in success of large to complex IT engagements.

FirstQA System's Project Management Service offer the complete range of capabilities to cover Program Management, Project Management and Program Management Office (PMO) with its team of experienced bilingual Program Directors, Project Managers and PMO Coordinators.

As part of our Project Management Service, FirstQA delivers Resource-Schedule-Budget- Issue-Risk-Change management pillars of effective project management by leveraging the best practices of PMBOK, ITIL and CoBIT. Our PMS services augment in-house capability of our clients to ensure they are able to put in place the controls and measurements needed to make projects successful.

A well set up Programme Management Office goes beyond the traditional services of planning, resource management and cost tracking. Amongst other things, it should challenge and define the project content, train the project to use its methods, track benefits realization and give project/program health information to management so that they understand the up to date situation.

More than anything we have found that the quality assurance role the PMO can play is extremely valuable which is why our services extend beyond the normal PMO function and enable you to drive a true independent governance service.